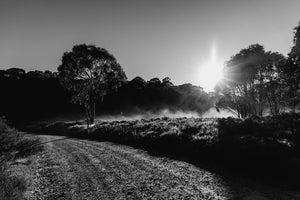 Spiritual Guidance
& Mentoring
lntuitive Guidance and Spiritual Mentoring
My sessions guide you on a spiritual journey to see yourself in a new light, to find inner happiness, heal and align with purpose whilst supporting the integration of your wholeness. 
Spiritual wellness acknowledges our search for deeper meaning in life. When we're spiritually healthy, we feel more connected to something greater. 
My session includes:
- Intuitive guidance with oracle cards
- Healing Meditation and Art Activity
- Spiritual Values 
- Access Consciousness facilitation 
- Timeline Activation- Tapping into your vision 
- Higher Realm Vision
- Deactivation and Aligning your energy to ascension
- Abundance Activation Connection to divine abundance
- Abundance Key Codes 
- Soul Family
My service offers tailored packages for individual needs as well as 1:1 sessions to guide you in the way of wisdom and lead you on your path.
★★★★★

I'll never forget my session with Lee.

Something that is extremely important when embarking of these life changing experiences is to be guided by a genuine person where you feel a special energy connection, Lee was certainly this for me.

Lee was highly recommended to me from my Kinesiologist and I can certainly see why. She was a complete professional supporting me through this process and made it a special experience for me. I already recommended Lee's services to a number of my friends who also shared the same amazing thoughts as me.

I would suggest using Lee for anyone that is considering this. It will be something that you remember forever.

Joseph Shew
A past life regression with Lee Couch is a fascinating journey into the deeper layers that make up your whole being. Lee is a wise, knowledgeable and deeply caring human. Her guidance helps you to relax and feel completely held, as you surrender to listen to the wisdom held within. Following the guided regression Lee spends time to help you integrate and learn from the messages received during the practice. I highly recommend this experience to those open to learning from their spirit's past experiences.

Emily Rose

Yoga & Meditation Teacher