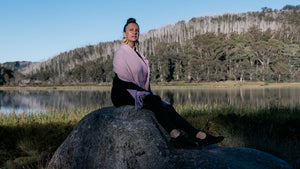 Lee has many years and extensive training in the health and wellness field, and is passionate about bringing more consciousness to our planet. She has an incredible ability to receive and perceive energy, and weaves her awareness through the gift of her First Nations knowledge, inviting you to a world of Culture, wisdom, possibilities, and abundance. Her dreaming is to create a beautiful life and greater living for all people willing to choose.  
Lee has a deep desire, as she travels through two worlds, to bring visibility to her Culture.
She acknowledges her creator spirit Byamee- Father Sky and all creator spirits across our land. 
Lee's Qualifications Include
• Certificate in Mindfulness & Meditation
• Diploma certified Wayapa Wuurrk Practitioner
•Dadirri trained We-AL-li
• Certificate IV in Kinesiology
• Intensive training in Regression / Timeline Therapy
• Access Consciousness Bars Practicioner Training