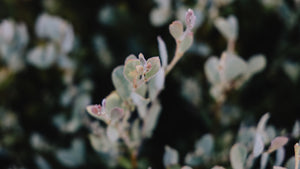 After 10 years of guiding clients through these experiences l still passionately love what l do!
Regression Therapy ultimately brings you to the truth of your being, the truth of who and what you really are, which can only be experienced when limiting thoughts and beliefs from the past are no longer part of the equation. This truth can only be sensed and known as a direct experience in the "eternal" here and now, it is unknowable by the mind; words can only be a stepping stone to the experience. Regression Therapy is an exercise that connects and anchors you in this higher level of consciousness.
A Unique Experience
A therapy session is different for everyone, what you experience and where you go is guided by your higher self your soul. Our souls continue on through multiple lives and take on various temporary physical bodies that can change drastically from life to life. After a session the clients often say: "Wow! That wasn't what I expected." Regression therapy is an experience that is literally beyond words. There are few experiences as profound and insightful as tuning into your own wholeness and completeness.
Your Own Journey
Regression therapy is truly wonderful, taking you on an inner journey to self discovery where you will be guided to the source of your issue or simply be guided to experience a specific event. It will give you more self awareness and understanding of who you are. I believe the more we discover our spiritual self the fewer mental and physical limitations we experience. We come to earth, the school of life, to learn lessons, which advance our soul growth and development and contribute towards the ceaseless expansion of life itself.
Guided by You
The session is facilitated rather than suggested by the therapist. Where you go and what you experience is guided by your higher self. The key is to let go of the need to control or understand. The understanding will come later. It is best experienced in a dreamlike or a meditative state, similar to when you're about to fall asleep. Put another way, the left brain surrenders its dominance, and the right brain takes over. This will allow you to experience what you require.
Benefits of Regression Therapy
• Clear emotional stress, trauma and physical issues
• Reduce or negate feelings of anxiety and depression
• Understand and heal troubled relationships
• Understand and change behaviours, patterns and tendencies
• Uncover dormant gifts and talents and actualise them
• Mentally, emotionally and spiritually unify experiences with your soul's life lessons
• The joint energies of a Group Regression Therapy is very powerful, intensifying the healing process
• Receive spiritual guidance and direction
• Experience universal wisdom and peace not always available to us in our day to day lives
• You may meet guides, spirits, other souls and beings who exude unconditional love and assist you in understanding why certain patterns are present in your life
• Reveal souls you know in this life
• Over the weeks following the regression, more information may "show up" for you. You might gain more insight through your dreams, while meditating, while sitting quietly, or it may just pop in to your head as you go about your life. This is normal!
• Along with these flashes of insight, may come a deeper understanding of your life, your relationships, your challenges and your purpose. You may gain profound wisdom about the nature of existence, your personal journey and our collective journeys as souls
★★★★★

I'll never forget my session with Lee.

Something that is extremely important when embarking of these life changing experiences is to be guided by a genuine person where you feel a special energy connection, Lee was certainly this for me.

Lee was highly recommended to me from my Kinesiologist and I can certainly see why. She was a complete professional supporting me through this process and made it a special experience for me. I already recommended Lee's services to a number of my friends who also shared the same amazing thoughts as me.

I would suggest using Lee for anyone that is considering this. It will be something that you remember forever.

Joseph Shew
A past life regression with Lee Couch is a fascinating journey into the deeper layers that make up your whole being. Lee is a wise, knowledgeable and deeply caring human. Her guidance helps you to relax and feel completely held, as you surrender to listen to the wisdom held within. Following the guided regression Lee spends time to help you integrate and learn from the messages received during the practice. I highly recommend this experience to those open to learning from their spirit's past experiences.

Emily Rose

Yoga & Meditation Teacher