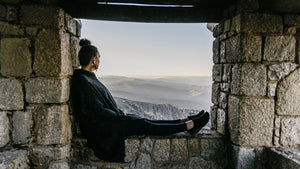 Nurture your mind, body and soul through an Earth connection at one of Lee's transformative retreats. Set amidst mountains, waterfalls and bushland on beautiful Taungurung / Dhudhuroa Country, book now for an ultimate life-moving experience.
A Unique Experience
Lee's retreats combine education and health & wellness activities with her deep Cultural knowledge and practices for an experience you won't find anywhere else. Her ability to lead with change coupled with her passion to work towards a healed nation makes Lee Couch's retreats unforgettable.
Passionate Facilitators
Lee draws guest facilitators from a pool of experienced and skilled practitioners that she knows and trusts. You can be assured that no matter which retreat you attend, you will have the benefit of working with some of Australia's finest Health and Wellness experts.
Peaceful Surroundings
Taungurung / Dhudhuroa Country is noted for its peace and beauty. Lee's retreats are located in the Alpine Shire of Victoria, an area that is renowned for majestic mountains, pristine rivers and magnificent waterfalls. Be immersed in nature as you connect and grow with Country.
Which option will you choose for your Lee Couch retreat experience?
Please register your interest for our upcoming retreats:
★★★★★

What an incredible experience to be able to take part in Lee Couch's Cultural Immersion Retreat on Taungurung/Dhudhuroa
Country. It was a privilege to hear Lee and the other facilitators tell the stories of their ancestors, their Country, and their own journey as Indigenous people
in today's world on this two day retreat. To create
and invite others into such a calming safe space that celebrates resilience whilst acknowledging a long history of suffering is nothing short of an
incredible feat. Thank you Lee for inviting myself and the Kinaway Chamber-of-Commerce team to hear you but also for inviting us to share our own stories and identities. It was a second to none experience to be able to come together and be inspired by the magic this country holds and also the people who have cared for it all these years, and in
turn to realise how Country has nurtured all of us as people.

Sasha Madden

Kinaway Chambers of Commerce
★★★★★

The Global Wellness Institute defines wellness tourism as travel associated with the pursuit of maintaining or enhancing one's personal well-being. And
last week, I definitely went into the pursuit of enhancing my personal well-being through Aboriginal knowledge.

Sarah and I spent 2 days on sunny Taungurung Country being
guided by wellness facilitator Lee Couch. Surrounded by strong cultural leaders, immersed in culture and dance, and with the freedom to explore the beautiful landscape - we left feeling rejuvenated and revitalised. I look forward to Lee and her incredible
team releasing this product for cultural immersion grounded in wellness. 

Ash Bartley

Visit Victoria
Lee's workshops have been a lovely addition to our KWP program. Lee has a wonderful soothing presence. Her patience and knowledge is so valuable to the women we work with. We will continue to work with Lee, her approach to spirituality and cultural knowledge is unique and powerful.

Torie McWilliams Murray

Djirra
It has been an honour and a privilege to be able to collaborate and work with Lee on both a personal and professional basis. 

Lee is an expert in her craft, and her work is deeply moving, healing, and powerful. 

Lee has facilitated several meditation programs for me and has had an enormous impact on all participants. Lee gently guides clients through a calming and grounding meditation experience. 

Lee's knowledge and deep intuition add to create an unforgettable experience for all.

Yolanda Finette

Holistic Life Coach, & Wellbeing Facilitator
l was so fortunate to be a participant in one of Lee's online meditation workshops hosted by Healing the Past by Nurturing the Future. Immediately l was drawn in by the calming and welcoming space she had provided and found myself very relaxed. Her session was guided in such a gentle and positive way that led me into a place of deep connection. Her teachings are a gift that acknowledges a deeper appreciation of culture. Brilliant! 

Carlie Atkinson

We-al-Li
In 2019 aged forty nine I was diagnosed with breast cancer and I found myself in a place of fear and despair.Knowing I had to go through six months of chemotherapy before surgery, I wanted and needed to work on a much deeper more spiritual level to heal physically and emotionally.With a little research and help from the universe I was so fortunate to have been introduced to Lee Couch .Lee supported and guided me throughout my healing journey and continues to do so today.Lee taught me how to connect to myself and to country. She held my hand as I travelled to some very dark places and to many beautiful ones as well and we worked on my healing through forgiveness and gratitude.  Healing connects us back to ourselves, Lee taught me to be still, to calm my mind and this allowed me to find peace and connect with my spirit and the universe. Through these practises I grew strong and grounded and I could overcome whatever came my way.With each meditation  Lee connected me to country and to the ancestors  who also contributed to my healing. Thank you ancestors.I'm forever grateful to have Lee in my life. Thank you so much for the healing.

Andriana
Lee is a person with great wisdom (an old soul for sure, and one that has revisited this beautiful planet time and time again)To be able to do the work that Lee does, is someone who can empathise on a very deep level, with the people that Lee comes across, by accident, or by fate, or by pure recommendations. Lee bears a special gift, and that is the ability to be a healer, a listener, a colleague or a friend. A rarity to be able to do all these things simultaneously.I have been part of Lee's life for a very long time, I'd say onwards of 15 years.What Lee has done for me, has helped me process my challenges, and take on a different direction, rather than if I did not do the work needed with Lee, I know I would have been in a dark place (not one I could even envision on anyone)I was taught to look the bull in the eyes and challenge it back, but on my terms. Lee's work is definitely life saving. Anyone who can guide, steer the vessel with a broken mast and still get it to safety, is a pure Angel on earth. Again a special gift not for the light hearted, but one that commands discipline and focus.I cannot live without my Lee, and I suppose there are many who would feel the same. Everyone's journey is different, but if we all make it through the other side of the tunnel in one piece, safe and sound, and with a better version of ourselves, then Lee's mission has been fulfilled.

Rose
The workshops have been a great help during lockdowns. I've used them as part of my self care plan. Great connecting with mob & learning new skills!

Participant

Djirra